Founded in 2000, GDI Companies is the brainchild of highly skilled and motivated people who have created a construction company unlike any other. We build warehouses, distribution centers, retail spaces, office complexes and other medium-to-large scale structures. There's nothing unique about a construction company who does that. What sets us apart is how we do it.
We listen to your input. We work to understand how you want your building to function. We believe teamwork can only make a project better and that we can never be too responsive or proactive. Because at the end of the day, the relationships we build are just as strong as our structures.
On our first day of business we already had decades of experience on the national scene. We invite you to take a closer look at who we are and what we've done.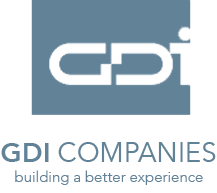 © 2022 GDI Construction. All Rights Reserved.