Mt. Comfort Crossroads Park
In 2019, GDI Construction purchased 38 acres of farmland in the Mt. Comfort area of Hancock Co, IN and began working with Hancock Co officials to get approval for tax abatement. Mt. Comfort Crossroads Park is designed for two identical 226,000 SF midsize flex warehouse buildings. Building 1 broke ground in July 2019 and is scheduled for completion December 2019. Upon substantial lease up of the first building, GDI will begin construction on Building 2. The Mt. Comfort industrial market has grown exponentially due to the strong workforce in Hancock County and the nearby Indianapolis East Side, as well as easy access to the interchange at I-70 & Mt. Comfort Road.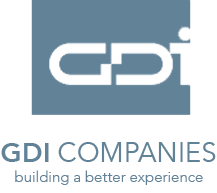 © 2023 GDI Construction. All Rights Reserved.