"There are a myriad of possible pitfalls and bad decisions made while constructing a multimillion dollar facility. I believe firmly that the first right decision made should be to contract with GDI Construction, this is without question."
– Douglas Billingsley
VP Logistics & Supply Chain, Dunham's Sports
Founded in 2000, GDI Companies is the brainchild of highly skilled and motivated people who have created a construction company unlike any other. We build warehouses, distribution centers, retail spaces, office complexes and other medium-to-large scale structures. There's nothing unique about a construction company who does that. What sets us apart is how we do it.
We listen to your input. We work to understand how you want your building to function. We believe teamwork can only make a project better and that we can never be too responsive or proactive. Because at the end of the day, the relationships we build are just as strong as our structures.
On our first day of business we already had decades of experience on the national scene. We invite you to take a closer look at who we are and what we've done.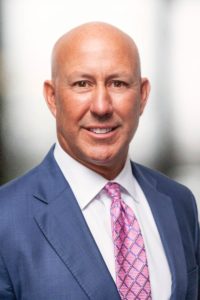 Terry McCardwell
Terry brings a passion for excellence to everything he does. Whether it's tackling the smallest detail or building a 1,000,000 square foot building, he commits to the task at hand with dedication, tenacity, and talent.
Terry is the former president of Greenwalt Corporation, GDI Construction, and Capital Concepts, LLC. As president of these companies, he was responsible for providing direction and overseeing operations of their core business units. Prior to that, he served as Vice President of Greenwalt Development, where he oversaw projects totaling more than $150 million and 4 million square feet.
Key roles on major projects in North Carolina, Georgia, Texas, New York, New Jersey, Missouri, Wisconsin, Minnesota, and various states across the Midwest have given Terry an invaluable range of experience. Today in his role as CEO and owner of GDI Companies, he draws on that experience as he provides strategic direction and leadership.
BA, Accounting, Anderson University
MBA, Indiana University
Certified Public Accountant (Inactive)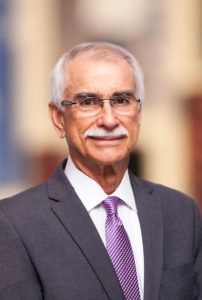 David Bunting
Four decades of experience in construction and real estate development have given David an understanding of what it takes to keep jobs on track — and clients overjoyed. David understands every level of the business, because he's worked at every level of the business. From employment as an ironworker while attending college, to a position as Group Vice President with Duke Construction Company, David's experience gives him the ability to see opportunities where others cannot.
David has led the way on a wide range of projects including hotels, industrial facilities, schools, distribution centers, manufacturing facilities, office buildings, retail centers, hospitals, and many more.
Today as president and owner, he oversees GDI's construction operations and administrative efforts. His talents as a team builder and his ability to set and reach goals make him a natural leader. His skills in the areas of conceptual and hard bid estimating, project management, field operations, proposal development and negotiation make him a true asset to GDI and its clients.
Architecture, University of Illinois
BS, Illinois State University
Curriculum Advisory Committee for Construction Technology, IUPUI
"The Project Manager and Superintendent were great to work with and deeply involved with our vision for the final product, they were dedicated to executing that vision.  In our executive office area, we had some very high-end finishes that required skilled installations, GDI was able to deliver on everything we threw at them."
– Robert E. Costa
President of LIS Construction Services, Inc.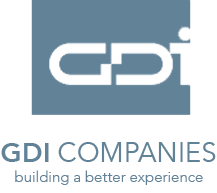 © 2023 GDI Construction. All Rights Reserved.