GDI constructed its first project for Exeter Property Group in 2018, a 440,000 SF speculative warehouse building, in it's new Indiana development, Whitestown Business Park. The project also involved the first phase of the Perry Road extension into the park as well as detention ponds to serve future development in the park. 
"Exeter Property Group is the largest privately held industrial real estate investor in the U.S., and the Whitestown Business Park was to be our first new development in the Indianapolis market. We hired GDI Construction as our general contractor for our first building due to their experience with industrial construction but also their reputation for bringing cost effective and timely solutions to a building project. Thee result is a high quality asset for our company and we have since hired GDI Construction for our second warehouse in the park. GDI Construction gets my highest recommendation."
Tom Theobald, Principal, Exeter Property Group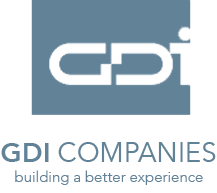 © 2023 GDI Construction. All Rights Reserved.