Fishback Creek Building 4
GDI Construction Corp began construction on Building 4 in Fishback Creek Business Park in September 2019 and completed the 604,731 SF speculative warehouse in June 2020. Built during a period of much industrial activity in the central Indiana market, GDI and its development partner, Indhland, LLC, entered into a sale agreement with Exeter Property Group shortly after the project start and closed on that sale upon construction completion.
The building is precast wall/conventional steel construction, 36′ clear height with 60 dock doors and 4 drive-ins. As a speculative building, GDI included rooftop makeup air units for heat, an ESFR sprinkler system and two 3,000 amp electrical services. This building was the third project built in Fishback Creek Business Park, a 200 acre development started by GDI.
​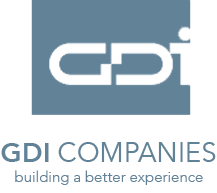 © 2023 GDI Construction. All Rights Reserved.