I-65 South Logistics Park
GDI Companies purchased this 70 acre parcel in 2019 and worked with City and County officials to receive a 10-year tax abatement and negotiated necessary infrastructure improvements to the site. In 1Q21, GDI sold the property to Core5 Industrial Partners and immediately began construction of a 954,370 SF speculative logistics facility. This will be the fifth building GDI Companies and Core5 have teamed up on in the Midwest over the past two years.
The building is located within the I-65 South Logistics Center, 1/2 mile from the I-65/SR 44 interchange. This project is scheduled for an April 2022 completion.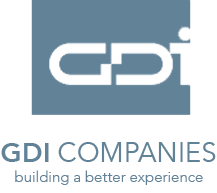 © 2023 GDI Construction. All Rights Reserved.