DHL @ Fishback Creek Business Park
GDI began construction on this 410,000 SF facility at Fishback Creek Business Park in Whitestown, IN as a speculative warehouse but later sold the facility to DHL Logistics prior to building completion. In addition, GDI completed the tenant finish for DHL's client, a pharmaceutical manufacturer and distributor. The tenant finish included 5,000 SF of office, 30,000 SF of cooler space and 1,000 SF of freezer space. The entire building is 36′ clear with 40 docks, 95 car parking and 72 trailer parking.
"DHL purchased a newly built, 410,000 SF speculative warehouse from GDI in late 2018 and we have been working with GDI on the build out of the space for our client. This is a complicated project for a tenant who is the pharmaceutical distribution business. GDI has been excellent to work with, offering solutions to issues that come up and helping us coordinate all aspects of the construction and equipment installation. I am located out of town and working with GDI on this project has given me a lot of confidence in a successful project."
Josh Wheeler, Senior Director, DHL Real Estate Development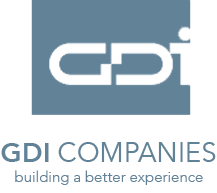 © 2023 GDI Construction. All Rights Reserved.