Fishback Creek Building One
GDI Construction Corp is building a 1,016,244 SF speculative warehouse for CT Realty at Fishback Creek Business Park in Whitestown, IN. The first 1 MSF spec building to be built in the Indy market, this facility is located on 95 acres and will have a 36′ clear height, 100 docks in a cross dock configuration, 400 car parking, 232 trailer parking and is expandable to 1,262,484 SF. The building is scheduled for completion in 3Q19.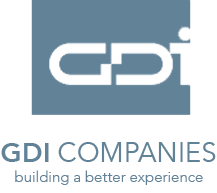 © 2023 GDI Construction. All Rights Reserved.